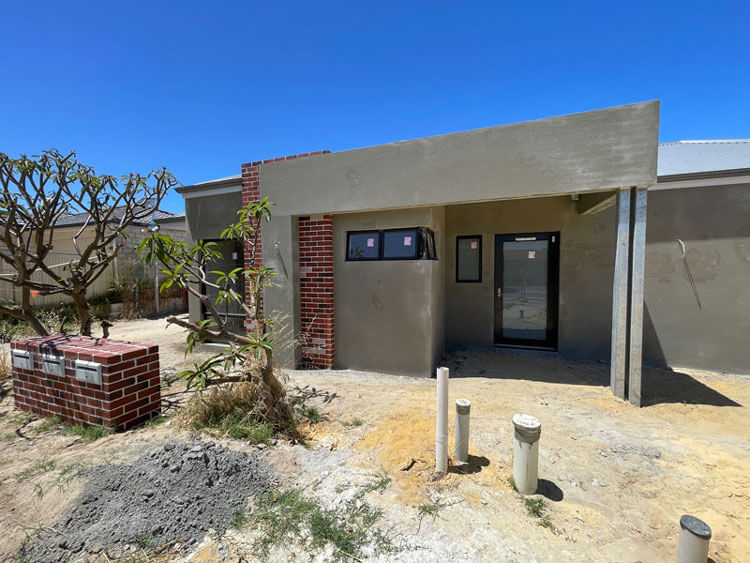 The roofs are now on our three-free-standing Specialist Disability Accommodation (SDA) villas in Nollamara, in Perth's northern suburbs, and with internal fitout currently underway, our villas are set for completion mid-March 2023.
"When designing our two-bedroom, two-bathroom SDA villas we wanted to ensure each home felt bright and spacious. So, we opted for the ceiling height to be 32 courses (2.75 metres) high, instead of the standard 28 courses (2.4 metres) high," says Nick Del Borrello, a Perth registered builder who owns SDA Management Services WA and SOL Construction.
"And, now the roofs are completed, you get a real sense of the size and scale of the buildings. The higher ceilings, give each home a real sense of space, allowing natural light to flow through, creating a wonderful homely atmosphere," explains Nick.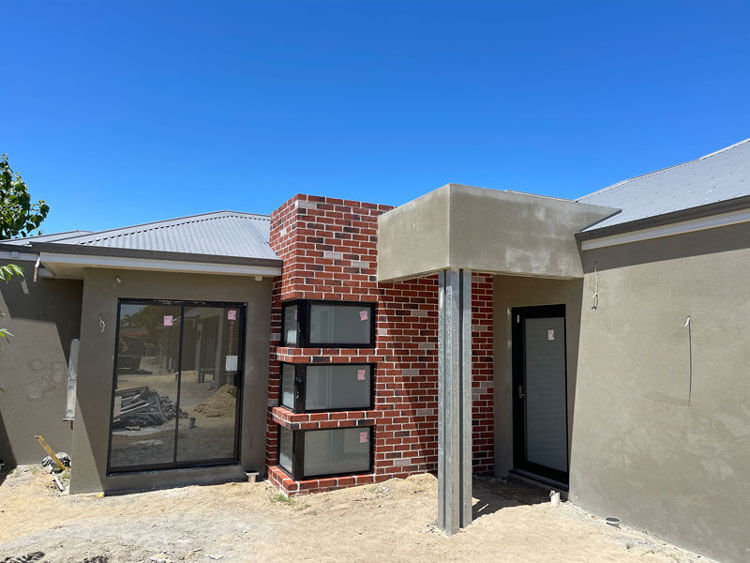 Now the villas are at lock up stage – SOL Construction's tradespeople are busy fitting out each villa. The floor and wall tiling is currently being laid in each bathroom and laundry before the installation of cabinetry, fittings and fixtures.
"SDA Management Services WA's Nollamara villas have been designed, built and will be fitted out specifically for NDIS participants with very high support needs, while also meeting the NDIS SDA category 'Robust' as detailed in the SDA Design Standards," says Nick.
"Our two-bedroom, two-bathroom design concept, enabling participants the choice to live independently in their own home, with the support of a full-time onsite carer has really piqued people's interest.
"We've received a lot of interest and positive feedback from NDIS participants, families, carers, specialist support coordinators and other NDIS services providers, which has been very encouraging.
"We're looking forward to welcoming NDIS participants who will call our Nollamara villas home within the next eight weeks. If you haven't done so yet, I'd encourage you to register your interest to find out more before time runs out," explains Nick.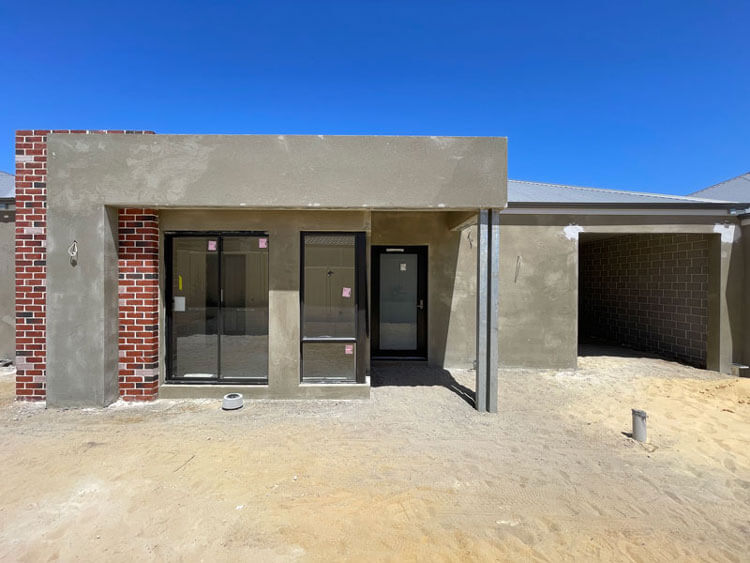 SDA Management Services WA are also currently working towards other development opportunities within the Perth metropolitan area to provide well designed, thought-out and built SDA accommodation to not only meet the needs of NDIS participants, but enable their independence and encourage people to live their life the way they choose.
Stay tuned for our next SDA project, currently in the initial stages of planning – this time in Perth's south in the seaside suburb of Mandurah.
---
Find out more about our SDA villas
If you would like to know more about our Nollamara development or future SDA projects, please send us an email or call 1300 121 765. Be sure to follow us on Instagram or Facebook or subscribe to our email updates by registering your interest.