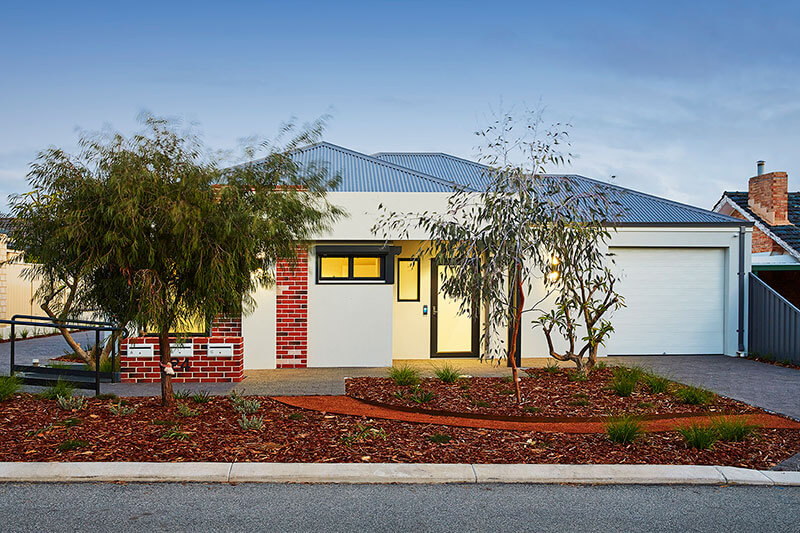 Our team at SDA Management Services WA are thrilled to announce the completion of our three-free-standing Specialist Disability Accommodation (SDA) villas in Nollamara, nestled in Perth's northern suburbs.
But, that's not all! We have recently welcomed NDIS participants who have now moved into their brand-new NDIS SDA certified homes.
"It's an exciting time and a new chapter for everyone at SDA Management Services WA, including NDIS participants who have chosen to live here. It is wonderful to see everyone has settled into their new home," says Nick Del Borello, a Perth registered builder who owns SDA Management Services WA and SOL Construction. 
"With meticulous planning and unwavering commitment and support from the NDIS community, we have been able to create SDA homes which prioritise participants' individual needs, encouraging their independence while helping to nurture a sense of belonging in the community.
"It's a significant achievement and one that, I believe, will have a profound impact on the lives of NDIS participants residing here as well as their families and carers," says Nick.
Unveiling our new villas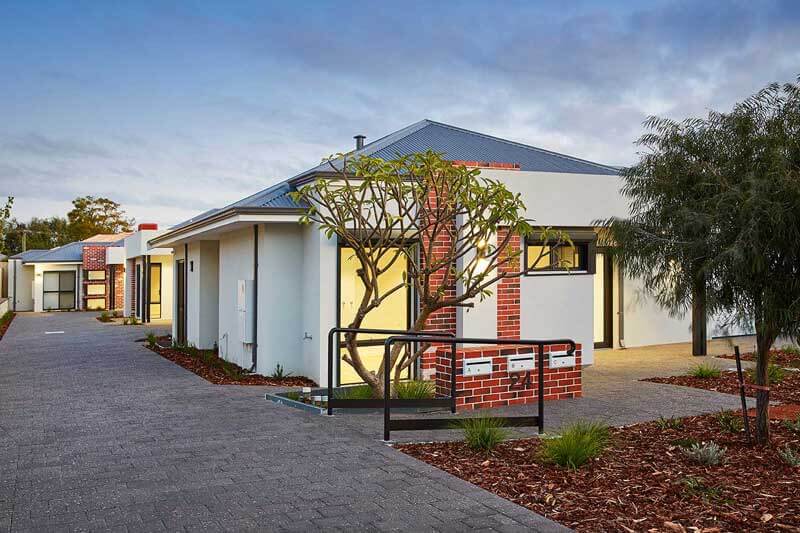 Each villa has been designed, built and fitted out specifically for NDIS participants with very high support needs.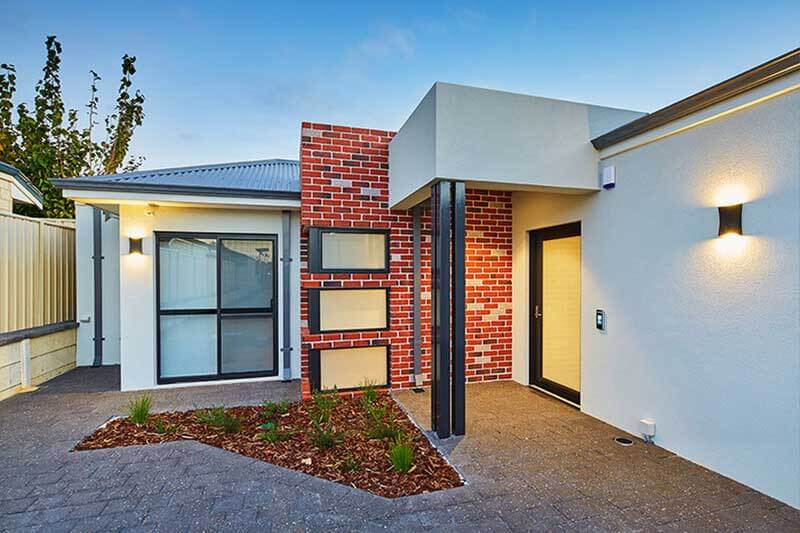 SDA Management Services WA's purpose-built SDA villas have been fitted out to meet the specific needs of each participant, enabling them to live their life the way they choose.
"We've met all NDIS SDA requirements in terms of design, build and fit-out specifically for NDIS participants with very high support needs. These villas also meet the NDIS SDA category 'Robust' as detailed in the SDA Design Standards," says Nick.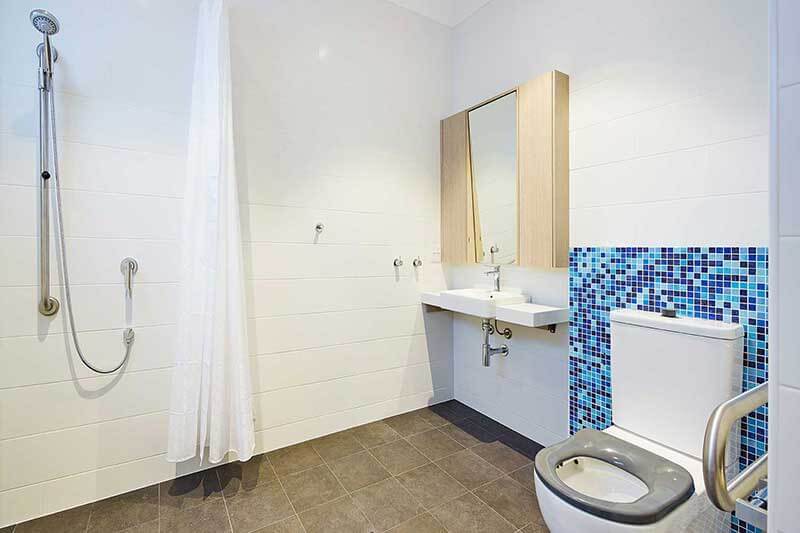 Our fully accessible villas include spacious bedrooms with nurse-call assistive technology for participants' needs. The ensuite bathrooms are finished with full-height wall tiling and include accessible toilets, grab rails, hobless showers and adjustable hand showers.
"Each villa is fully accessible and features two bedrooms and two bathrooms, enabling participants' the choice to live independently in their own home with the support of a full-time onsite carer. All spaces within each villa including the outdoor courtyards allow unrestricted movement for people with mobility challenges.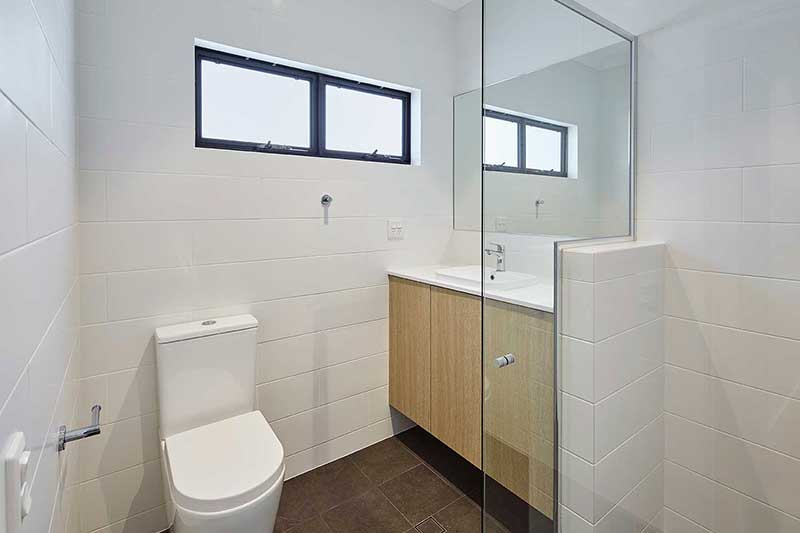 A second bedroom and bathroom is included in each villa enabling a full-time onsite carer to support the needs of the participant
"Plus, each unit has been equipped with assistive technologies including adjustable height benchtops, nurse-call button and automated doors. Additional cabling has been pre-laid and provides further assistive options to participants' as and when required. I wanted to futureproof the homes should participants' needs change," says Nick.
"Walking through each villa, you get a real sense of coming home. Each villa has so much natural light filtering through, with an open plan central living area and an accessible kitchen this spacious area forms the hub of the home where participants can socialise with family and friends or spend time enjoying the activities they want to do.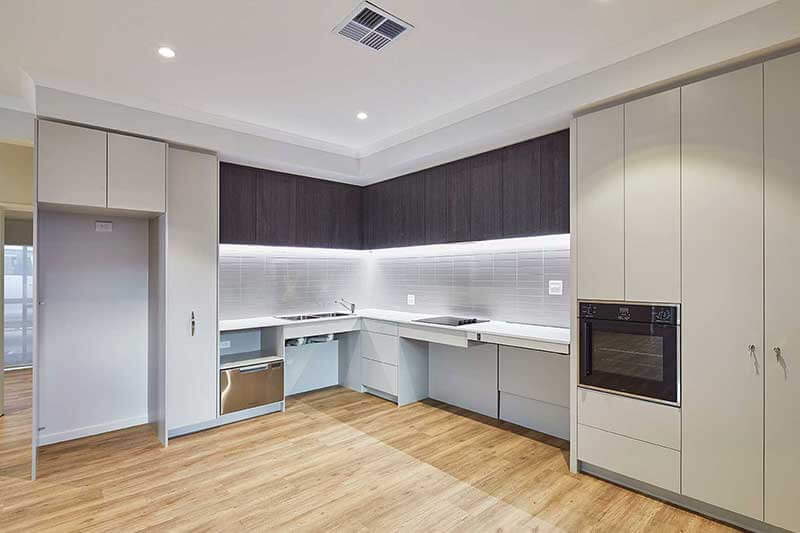 Each villa includes a fully accessible kitchen with height adjustable bench tops, mixer taps and accessible drawers and appliances as well as an outdoor courtyard and an open plan living space where participants can spend time with family and friends.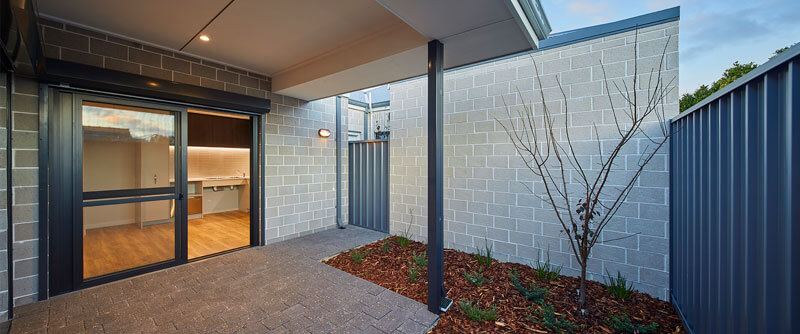 What's next for SDA Management Services WA
SDA Management Services WA are currently working on developing a wide range of SDA properties within the Perth metropolitan area including outer suburbs.
"I understand there is a desperate need for 'true' Robust housing here in Perth," says Nick. "I am making it my personal goal to design and construct 'true' Robust housing options for participants that have nowhere else to go. I have a 'true' Robust design on the drawing board as we speak, and most importantly, I have the support of Supported Independent Living (SIL) providers and investors to make this a reality."
Watch this space to stay up to date with further properties or if you would like to find out more please send us an email or call 1300 121 765. Be sure to follow us on Instagram or Facebook or subscribe to our email updates by registering your interest.